A Message from the Chairman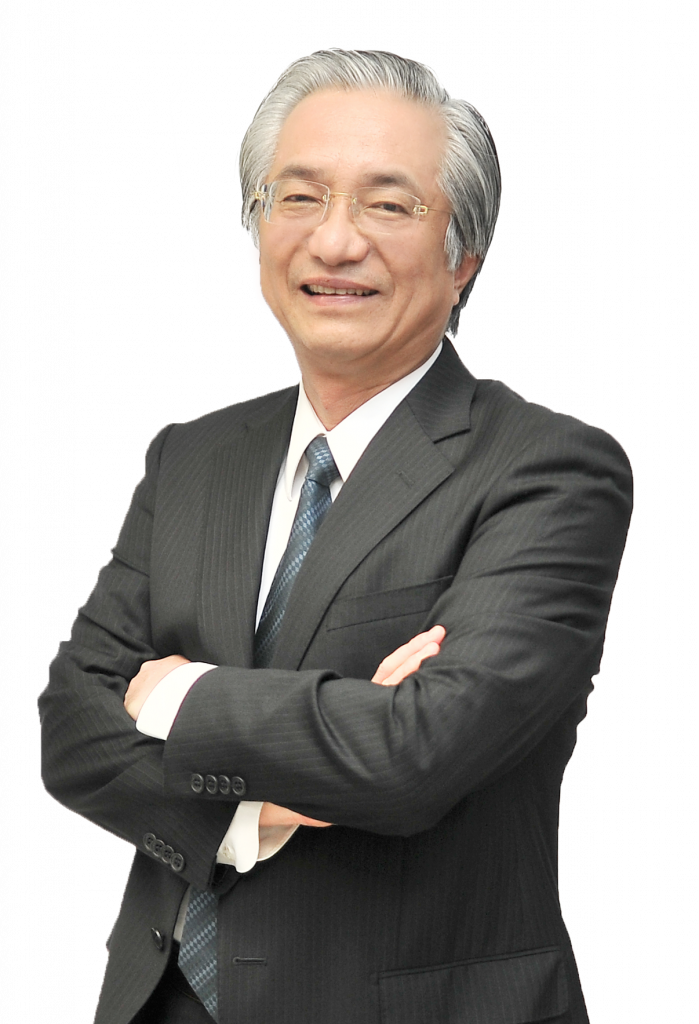 Looking back at 2021, the ongoing COVID-19 pandemic, material, labor and electricity shortages, inflation, reconstruction of supply chains, natural disasters caused by climate change, economic barriers and military conflicts caused by geopolitics have all impacted global economic performance. 
I would like to thank all of WNC's employees, customers, suppliers, investors and partners for their continuing trust, support and efforts and for cooperating with the related response measures that we have adopted to ensure the continuity of our operations. Thanks to all of your support, WNC has maintained reasonable growth in 2021, acheiving revenue of NT$67.2 billion (US$2.43 billion). 
In addition to the establishment of a German subsidiary, NeWeb GmbH, our new plant in Hanam Province, Vietnam, commenced mass production in the fourth quarter. In the first quarter of 2022 consolidation of our old Vietnam plant with the new one has been completed, while our new plant in the Southern Science Park, Tainan, is expected to begin operations in the third quarter of this year and ramp up to mass production in the fourth quarter.
Haydn HsiehIn step with a rapid expansion in global sales and number of operational sites, as well as the uncertainties created by political, economic and environmental factors, we understand that stakeholders have ever-increasing expectations with regards to a company's performance in environmental protection, social participation, and corporate governance. In order to ensure consistency in our long-term operational strategies, we have transformed our original corporate responsibility policy into a sustainable development policy. We aim to continue to meet stakeholder expectations, while following the principle of materiality, via short-, medium- and long-term goals and action plans. To this end we established a Sustainable Development Steering Committee, a Sustainable Development Committee and the position of Chief Sustainability Officer (CSO) in 2022 to improve our corporate sustainability governance structure.
Under the impact of geopolitics and global protectionism, reorganization and relocation of global supply chains is already happening. Aggressive carbon net zero targets for tech powerhouse nations and leading companies are already pushing global manufacturers to change their environmental sustainability practices and investment strategies. As a leading telecommunications manufacturer WNC is accelerating the pace of its digital, HR and low carbon transformation while expanding its global production capacity. Via flexible responsiveness and raised perceptiveness the customer and product mix will be adjusted according to evolving external situations, lessening the impact of external factors and continually optimizing operational quality. Next-generation communications technologies and applications are being developed rapidly in response to the need for remote communication in a post-pandemic era. WNC and its strategic partners are working together to develop products and technologies related to 5G, Cloud, AI and Big Data. In the 5G field we have developed a number of 5G O-RAN products and end-to-end solutions with our strategic partners. Not only have these products passed O-RAN PlugFest, NDC and Chunghwa Telecom testing and verification, they are already being adopted in enterprise private networks of smart factories. Our medical-grade product line has passed ISO 13485 certification, while in terms of software added value services we have developed Wi-Fi 6E Mesh software, an AI imaging algorithm for automotive use, a forward collision warning sensor algorithm for Advanced Driver Assistance Systems (ADAS), WFH router firmware and QoS software. Going forward, WNC will rely on existing resources and business to continue to develop communications applications for use in wireless communications, broadband networks, Internet of Vehicles, Internet of Things, smart home/factory/city, etc.
With the huge impact of the Pandemic worldwide, everybody is having to adjust and adapt to new lifestyles and work patterns. Meanwhile, the climate emergency we concurrently face, means it is even more necessary for businesses to face up to the impact of climate change and to implement climate mitigation measures. WNC will give full play to its expertise in communications technology to grasp the growth momentum of the market in the next few years, drawing on its commitment to sustainable development to join hands with co-workers, customers, suppliers and all partners to create maximum benefits for all stakeholders, and jointly create a more harmonious future for the environment, society and humankind. We continue to welcome to any suggestions and feedback from stakeholders that would help to expand our positive influence.